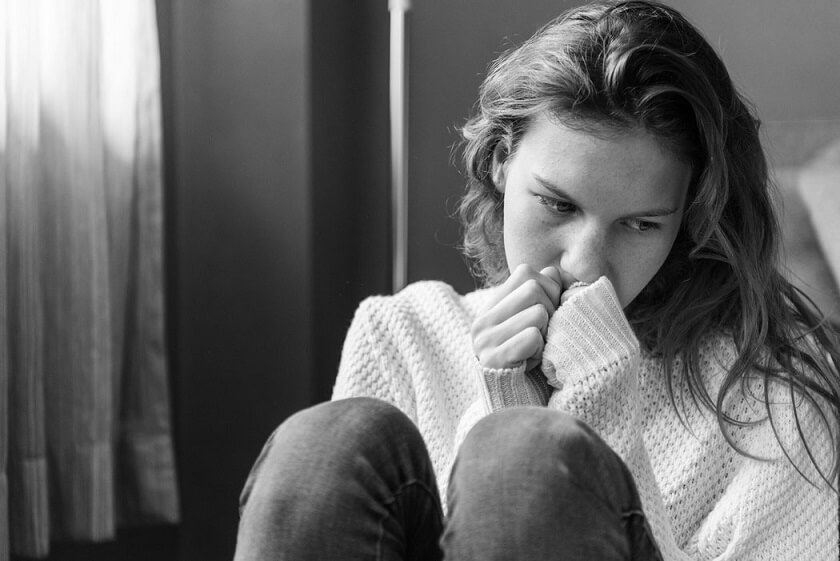 Depression
Table of Contents
1. What is Depression
2. Major Depressive Disorder
3. Persistent depressive disorder used to be called Dysthymia. It is milder but a chronic form of depression.
4. Solutions for depression:

What is Depression
Depression is classified as a mood disorder. It may be described as a feeling of sadness, loss or anger that interferes with a person's everyday activities. It can affect person's thoughts, behaviour, motivation feelings and a sense of well being. It can also lead to sadness, difficulty in thinking and concentration, increase or decrease in appetite and sleep cycle is also disturbed. People experiencing depression may have feeling of rejection.
Depression can either be short term or long term. In depression people lose interest in everything and there is a loss of feeling of pleasure in certain activities that usually bring joy to people.
The common causes of depression are:
Family history.
Early childhood trauma.
Brain structure.
Common medical conditions.
Drug use.
There are two main types of depression:
Major Depressive Disorder
Major Depressive Disorder is the most severe form of depression. It is characterized by persistent feeling of sadness, hopelessness and worthlessness that do not go away on their own.
Some of the symptoms are:
1. Feeling depressed most of the day.
2. Loss of interest in most regular activities.
3. Lack of sleep or sleeping a lot.
4. Weight loss or gain.
5. Low energy.
6. Feelings of worthlessness or guilt.
7. Suicidal thoughts.

Persistent depressive disorder used to be called Dysthymia. It is milder but a chronic form of depression.
Symptoms must last for at least two years.
Persistent depressive disorder can affect your life more than major depression because it lasts for a longer period.
It's common for people with PDD to:
1. Lose interest in normal day activities
2. Feel hopeless.
3. Lack productivity.
4. Have low self-esteem.
Depression can be treated successfully, but it's important to stick to your treatment plan.

Solutions for depression:
1. Medication (Antidepressants, antianxiety, antipsychotic medications)
2. Therapy (Psychotherapy, CBT, Behaviour therapy, Interpersonal therapy, Mindfulness-based cognitive therapy)
3. Lifestyle changes (Get a routine, Set goals, Eat healthy, Avoid drugs and alcohol, Exercise, Sleep).
4. Meditation.
5. Challenging negative thoughts.